Click on small picture to view children's story
See it Right!® is a cost-effective, dynamic program to overcome perceptual problems like visual dyslexia by using colored overlays!
THE PROBLEM
THE SOLUTION
THE MATERIALS

Student showing frustration with his inability to see the text on the page clearly and accurately. Scotopic Sensitivity Syndrome is caused by a sensitivity to light which causes distortions to
be seen on the printed page.

Using color, the student is able to see more clearly, accurately and in comfort. He is more attentive and less frustrated.

See it Right!® provides materials to help you identify, assess and intervene with your students who are experiencing visual challenges.






Students Live With Dyslexia

Luna Oceguera is a junior health science major and a McNair scholar. She was diagnosed with dyslexia in fourth grade and it wasn't until Oceguera started college that she had access to any useful ...




---

Visual Dyslexia

Here is an excerpt of an article by Dr. Marie Carbo:

Visual dyslexia is certainly not a new phenomenon. It's not a visual problem that can be helped with regular eyeglasses, and it affects people with a wide range of intellectual abilities, including those of great intelligence and talent.

You can change
text size or
color of background

BEFORE Color Addition


Numbers are in reverse
AFTER Color Addition


Numbers appear normal


Jaclyn reports that "words get mixed up" and much more. Hear what color does for her. MORE

---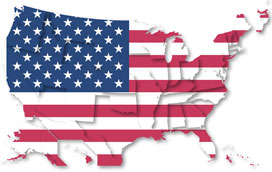 Acceptance in the U.S. Education System
Dear Educator:

At times, there is a question as to the appropriateness of the use of colored overlays to help students cope with the symptoms of visual dyslexia. To inform educators, both administrators and teachers, as to the present use of color accommodations for instruction & assessment, See It Right has listed alphabetically by state for the 50 states and District of Columbia.

MORE